Manifestation Meditation
Transcend Financial Blocks & Embrace Abundance
Dive into this guided meditation to harness the power of the Law of Attraction and transform your relationship with money. Discover the source of your financial blocks, drawn from past narratives and limiting beliefs. With this session, journey through a process of understanding, detachment, and realignment. As you tune in, let the vibrations lift you towards love, compassion, and gratitude—magnetizing positive energies and drawing abundant opportunities your way. Whether you're battling doubts, seeking spiritual harmony, or wishing to rewrite your financial story, this meditation offers a path towards a more abundant and prosperous reality. Perfect for those looking to elevate their financial consciousness and cultivate a mindset of wealth and positivity.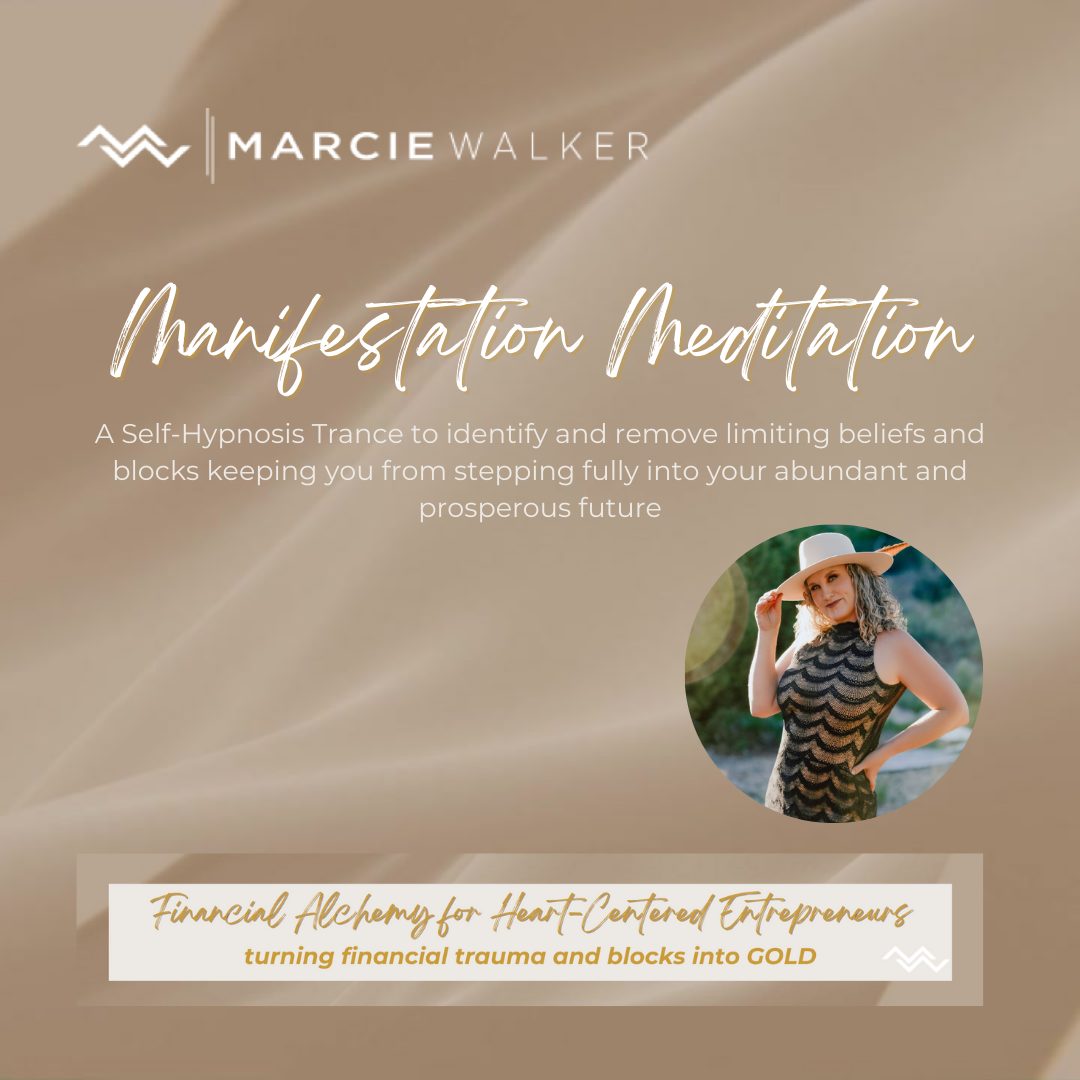 TRANSCEND FINANCIAL TRAUMA, OVERCOME LIMITING BELIEFS AND REMOVE MONEY BLOCKS
R
eshape your financial destiny and claim your abundant birthright!